Nowadays, with the improvement of living needs, people's shopping needs are increasing, and they need more space to store various household items. So a multifunctional storage shelf can bring a lot of convenience to people. Fancyarn Storage Shelf is a stylish, practical and affordable choice that can be placed in the living room, bedroom, study room and kitchen.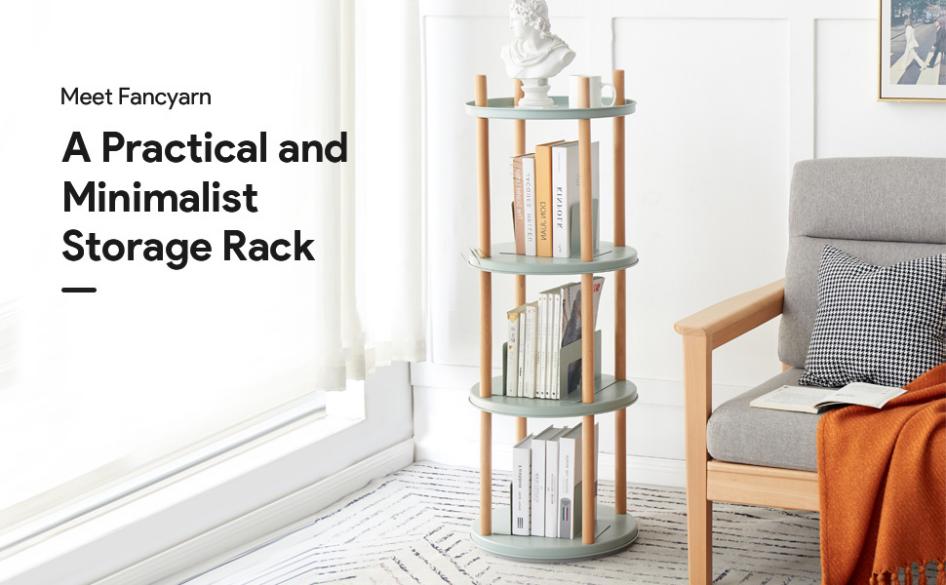 Fancyarn Storage Shelf has an excellent design tone, this refined concept makes it easy to mix and match in different rooms and improve the quality of life. As a popular style, it has the following characteristics:
360° Rotation and Large 4-Tier Capacity. This product is structured with a stable and smooth 360° swivel base and open design, users can quickly and easily access items through the swivel storage shelf. The 4 tiers of this standing shelf provide extra spacious storage capacity, with 13.39 inches of height between each tier for easy storage and display of plants, books, magazines, trinkets, makeup, and other items.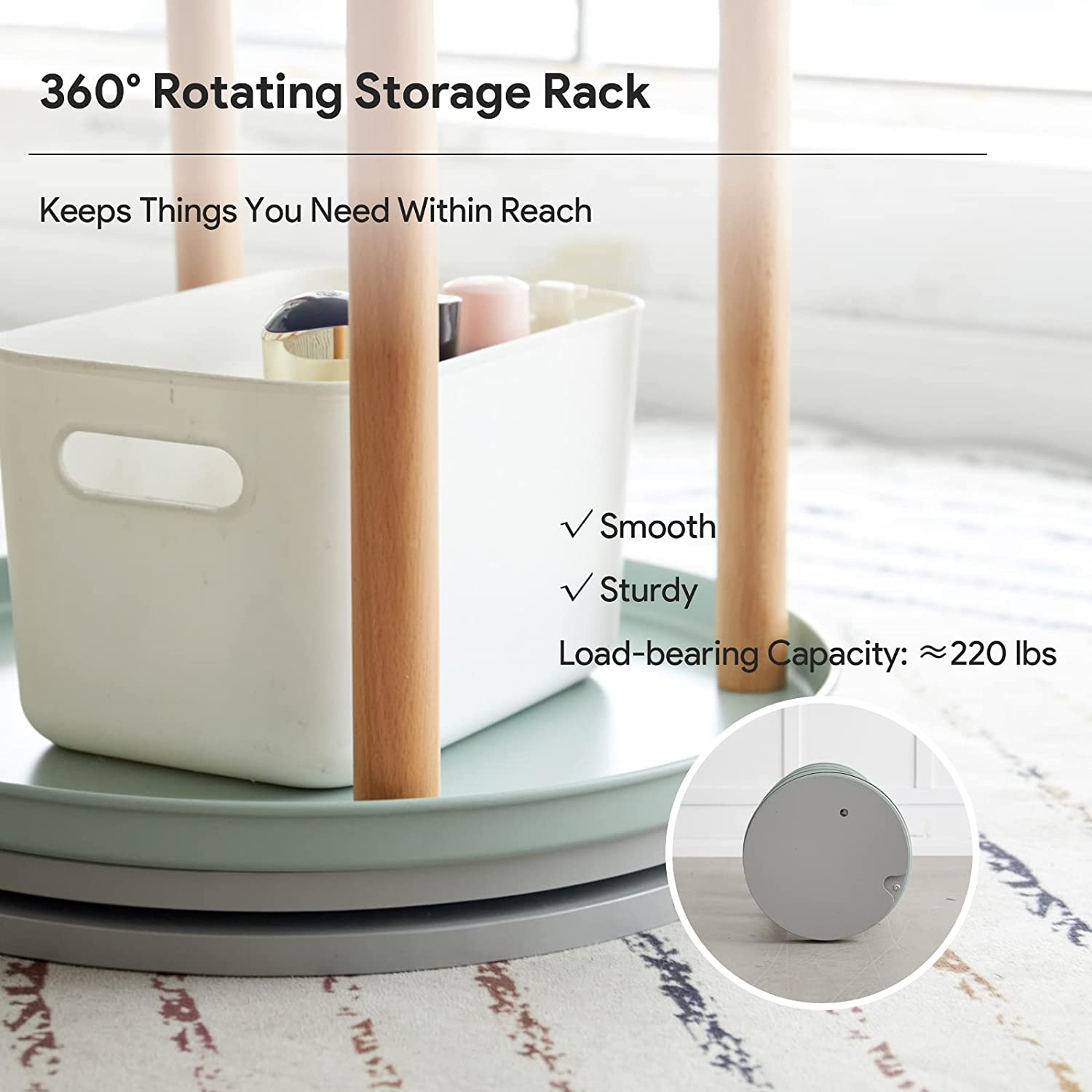 Superb Design and Versatile. This swivel multi-level storage rack has a compact design, with a diameter of 16.73 inches and a height of 46.46 inches, making the most of limited space, it can easily fit into the room without taking up a large space. Fancyarn storage racks are made of solid wood and steel for reliable stability. Users can use it as a corner shelf, display stand, coffee table, plant stand, bookcase and more.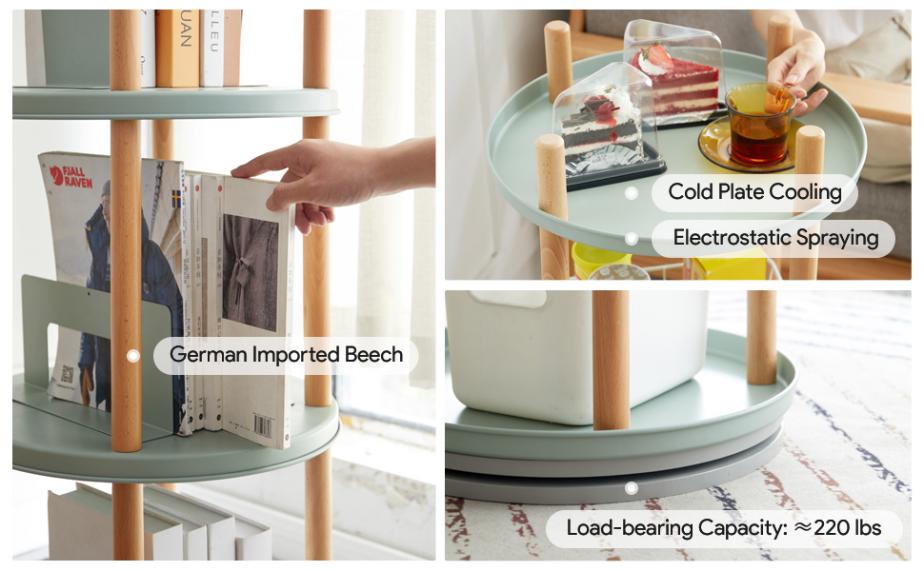 High-end material, longer lifetime. This bookshelf features a sturdy galvanized steel swivel base that can hold up to 220 lbs. Using advanced cold plate electrostatic spraying technology, the rotating bookcase tray is corrosion-resistant and not easy to deform. Fancyarn rotating bookshelf supports are made of 100% pure German beech wood and eco-friendly paint, so users don't need to worry about their health.
Tray supports double-sided assembly. Considering different storage needs, the tray of the Fancyarn rotating storage rack supports double-sided installation. To prevent items from accidentally rolling off, owner can assemble with the tray facing up. For easy access to books and magazines, owner can assemble the tray facing down.
Easy & free assembly. This revolving bookshelf can be assembled without tools. It only takes a few minutes to attach the built-in screws on the support rods to the tray and base accordingly.
Fancyarn has been adhering to the brand mission of "making healthy furniture and creating a better life". It is committed to bringing more people a better home life, and providing kindly service any time!
Click the link below to find out more about the Fancyarn Storage Shelf!
Fancyarn Storage Shelf
Media Contact
Company Name: Fancyarn
Contact Person: Trinity
Email: trinity@gotvoom.com
Phone: +86 18665879862
Country: United States
Website: https://www.amazon.com/dp/B09Z2Q2B6S
Disclaimer: This article is reproduced from other media. The purpose of reprinting is to convey more information. It does not mean that this website agrees with its views and is responsible for its authenticity, and does not bear any legal responsibility. All resources on this site are collected on the Internet. The purpose of sharing is for everyone's learning and reference only. If there is copyright or intellectual property infringement, please leave us a message.